We Invite You To Explore Titus Vineyards!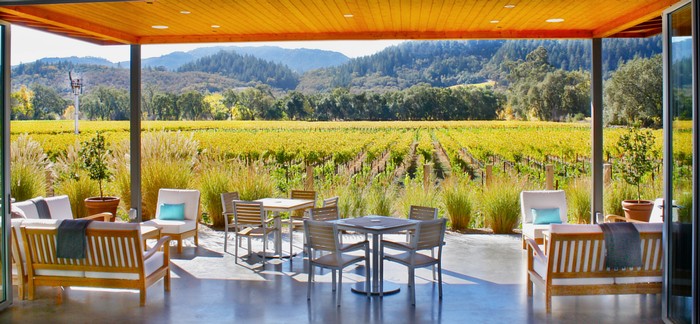 ___________________________________________________________________________

The Vista Room Experience

Titus Vineyards' Vista Room offers a stunning view of our 50-acre vineyard estate, showcasing the beauty and wonder of this valley of dreams. This seated, semi-private experience is approximately one hour in duration, during which you are guided through a curated selection of truly exceptional Napa Valley wines all while gazing at the very vines from which the wines are made.
Experience fees for one to six people are $60 per person*.
*One experience fee is waived with minimum three-bottle purchase.
Pricing and availability for groups larger than 6 is available upon request.
We host visitors by appointment, with our first availability at 9:30am and our last availability at 3:00pm
To schedule your Titus Experience, feel free to create a request below, call (707) 963-3235,
or email titusteam@titusvineyards.com.
*Club discounts applied where applicable

The Winery at Titus Vineyards is located at 2971 Silverado Trail North, Saint Helena, CA 94574
Please choose the experience you are interested in booking when filling out the form below.