Titus Vineyards Event Tickets
Summer Lobster Boil!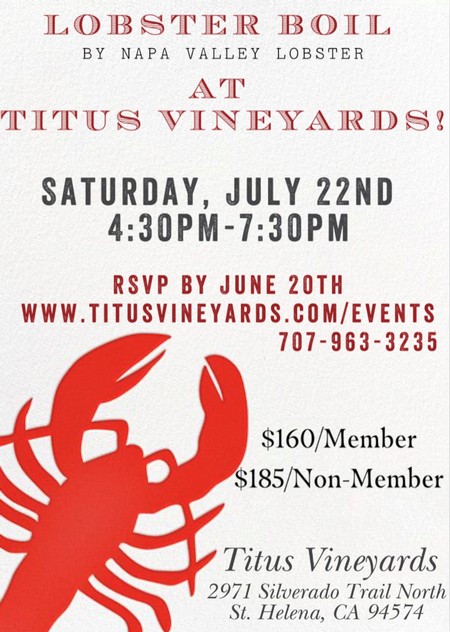 Celebrate summer, with Titus Vineyards! Not to be missed, this one-of-a-kind lobster boil experience by Napa Valley Lobster Co. Join us for an evening of fresh Maine lobster, prawns, sausage, corn on the cob, artichokes, potatoes, and roasted garlic heads. Get your claws ready, as this will be an authentic boil with no utensils!
OH! and of course plenty of Titus Wine!

July 22nd, 2023
4:30 pm to 7:30 pm
$160 per Club Member
$185 non club
Wine Club Members Must Sign In