Eric Titus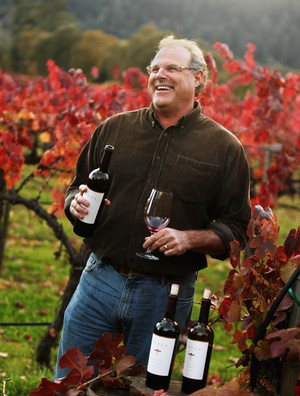 From a young age, Eric worked in the family vineyard in Napa Valley with his brothers and father and continued the tradition until he left for college to earn his doctorate degree in Biology where he was drawn to the dynamics of marine science and toxicology. Following this path, he worked around the world as a researcher and an environmental consultant throughout the 1990's.
In 1997 he returned to St. Helena to help with the harvest at Titus Vineyards. The family business was growing, and Eric decided to devote himself to return to the winery full time in 2002 to help with management of the burgeoning family business. Today he is General Manager and Vineyard Operations Manager of the winery. In the vineyard, Eric has adopted green practices that support sustainable farming. His aim is to farm with techniques that ensure minimum impact on the local environment. Eric's goal is to have as light a footprint as possible in the vineyard. Nearly all vineyard work is done by hand; row by row. He collaborates with Winemaker Stephen Cruzan to ensure that vineyard practices deliver expressive and focused fruit from their two estate vineyards. An estate-based winery allows for harvesting each row at the right moment for each wine.
Eric has served as President of the Napa Valley Grape Growers Association and is active with both the St. Helena Viticultural Society and Appellation St. Helena. He is committed to preserving agricultural land and the local ecosystem in Napa Valley. Eric works along with the local viticultural community to promote the Napa Valley as a worldclass winegrowing region.