Phillip Titus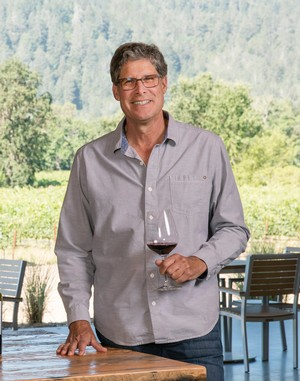 From the age of 12, Phillip took an interest in viticulture and worked with his father and brothers in the family vineyards in Napa Valley. His introduction to fine wine was at the family dinner table when his father shared Bordeaux, California Cabernet Sauvignon and Zinfandel from his cellar. Many of those formative wines were intriguing varietal and field blends. In college, Phillip studied agronomy, viticulture and enology at the University of California at Davis. He also traveled to Burgundy and Bordeaux and gained more exposure to great European wines. After graduation, he began his career working at Quail Ridge Winery, Stratford and Chappellet. In 1990 he was named Winemaker at Chappellet and continues to make the wines there today. That same year he also became Winemaker at his family's Titus Vineyards.
Phillip focuses on harvesting grapes at optimal maturity in order to showcase the unique characteristics of each lot and vineyard block. His intimate knowledge of the two family estate vineyards since childhood helps him to guide the creation of superior wine from their individual blocks. His wide-ranging experience with exceptional vineyard sites large and small across Napa Valley inspires his acute blending sensibilities. Phillip's focused winemaking direction for each lot brings out dynamic flavor profiles, textural balance, and complexity in all of the distinctive Titus Vineyard wines.
Phillip lives in Napa with his wife Laura, who designed our wine label, and their two sons.